OLED: Organic Light Emitting Diode
OLED displays are self-illuminating due to their organic material, so there's no need for a backlight to achieve maximum visibility in all environments. This allows less power consumption, better contrast, deeper blacks, more vibrant colors and for OLEDs to be significantly thinner than standard LCD modules with backlight. Our OLED displays come as glass or complete modules in both character and graphic display types.
The OLED Layer Structure
The main components of an OLED display are the cathode, anode, emissive layer, and the conductive layer. The anode and a cathode are between a glass top plate (seal) and a glass bottom plate (substrate).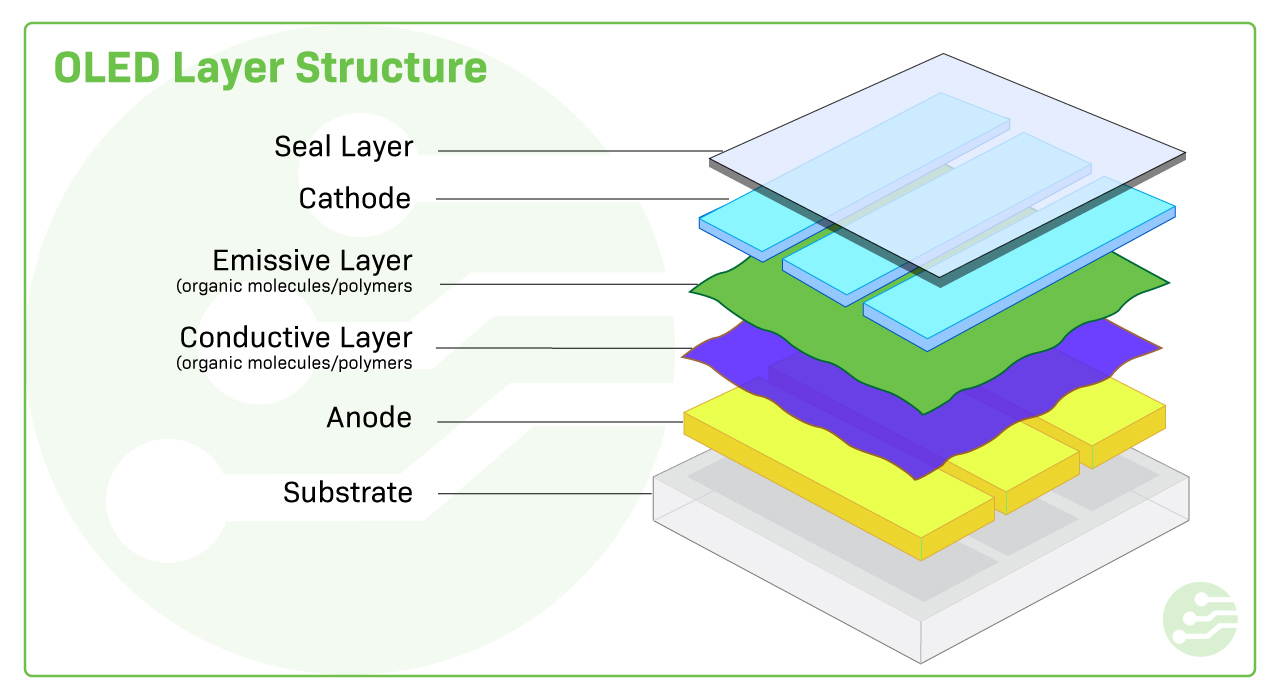 OLEDs use a technique known as electroluminescence, in which material emits light in response to the flow of electric current. When electric current is applied to the two conductors, the organic material produces a bright, electro-luminescent light. When energy passes from the negatively charged cathode layer to the anode layer, it stimulates the organic material sandwiched between them, which emits light that is visible through the outermost layer of glass.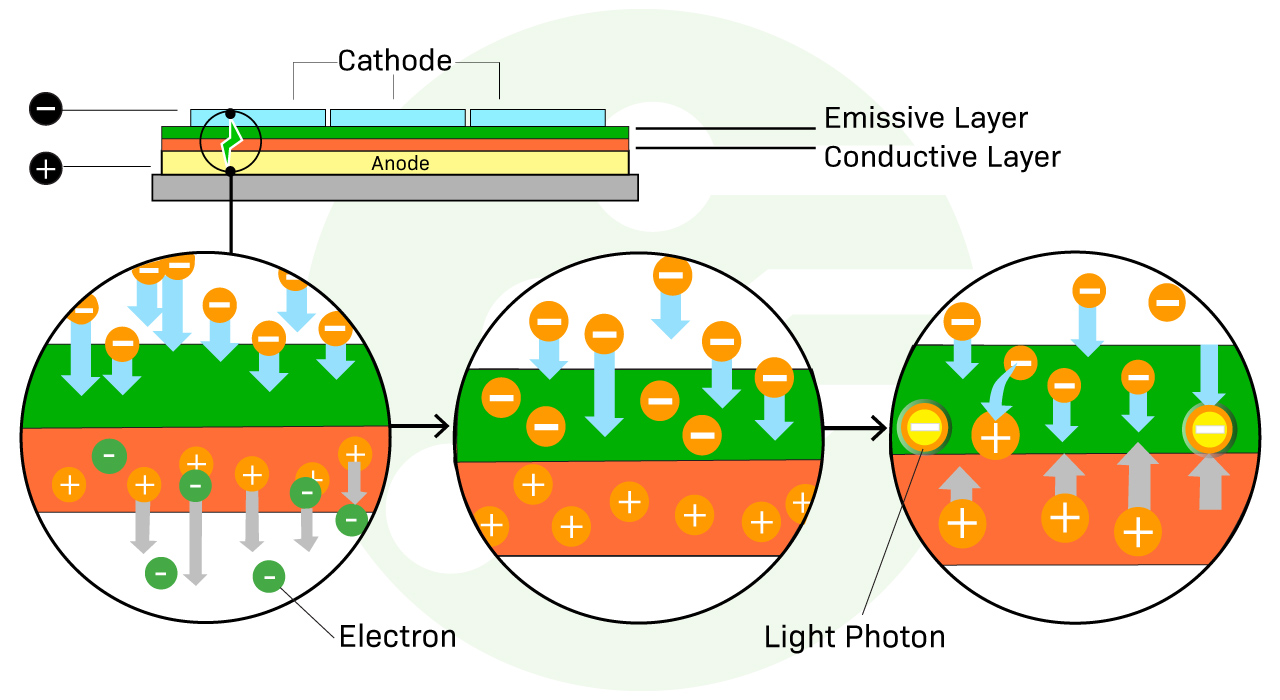 Electrical current flows from the Cathode to the Anode through the organic layers.
As electricity starts to flow from the cathode to the anode, the cathode gains electrons while the anode loses electrons, causing electron removal (electron holes) from the conductive layer.
Electrons encounter electron holes at the edges between the emissive and conductive layers causing electrons to recombine and release their extra energy in the form of a photon of light.
Read the full article inside our Blog to learn more about the advantages and disadvantages of OLED display technology.